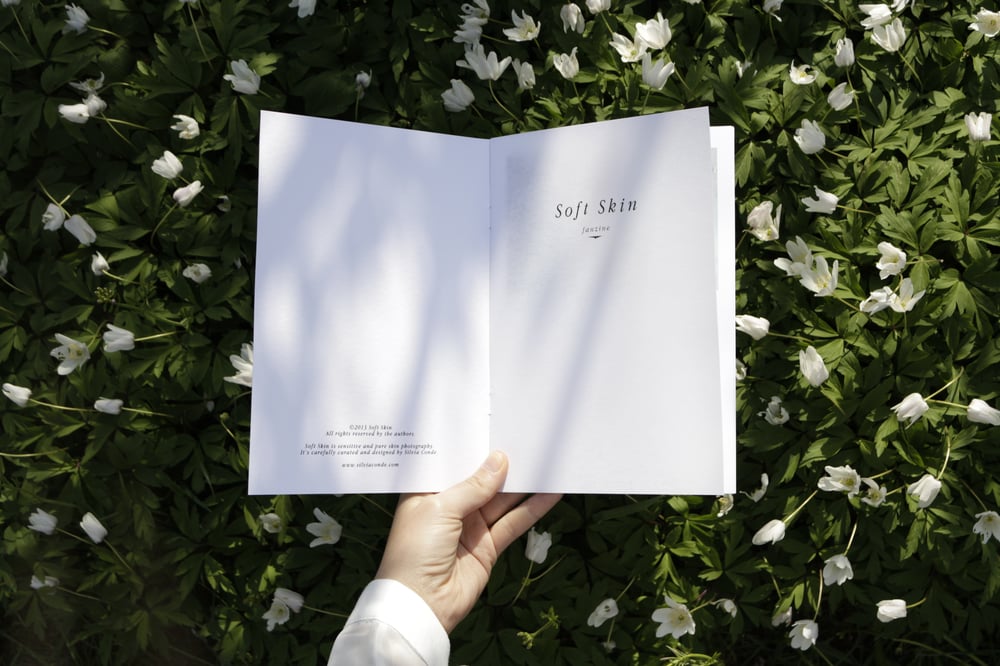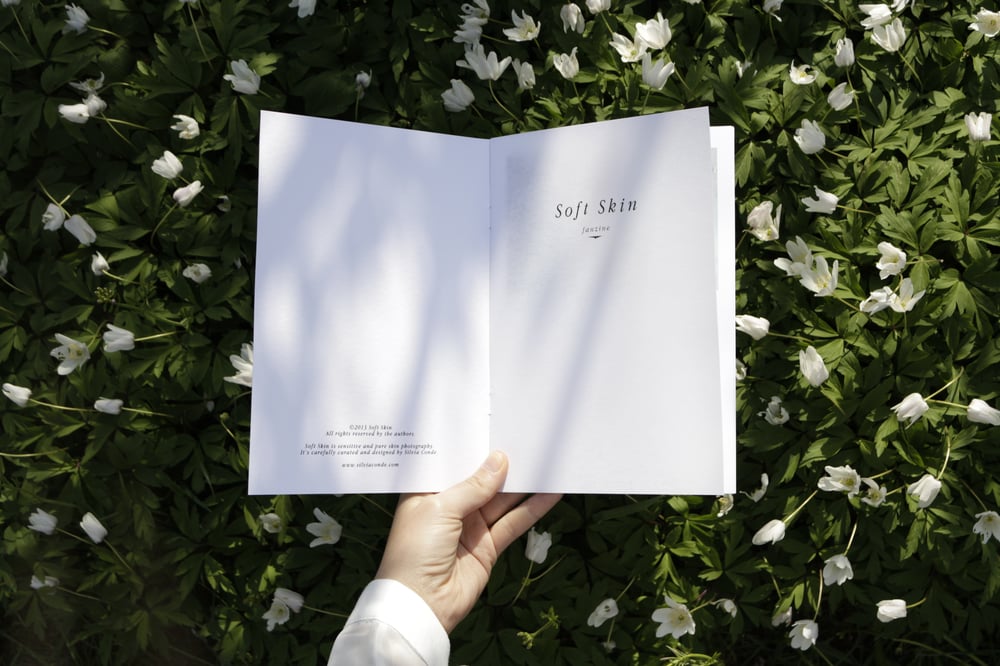 Soft Skin Fanzine Issue #1
€15.00 / Sold Out
Soft Skin started on 2011 as a Flickr group dedicated to skin photography. On 2013 it has become a Fanzine.
This is the first issue, a limited edition of 50 copies, all of them handmade and lovemade. It has 32 pages. I used very special papers and the printing quality is brilliant. The zine comes in a plastic bag with a photo and a postcard.
The contributors of Issue #1 / Spring 2013 are: Isaura Docampo, Juliette Gaudino, Celia Gómez de Villavedón, Klara Miranda Silvemark, Laura Leal, Elizabeth Foster, Sonja Lovdal, Berta Pfirsich, Sergi Serra Mir, Irina Munteanu, Ari Seg, Celeste Ortiz, Clara Román, Abby Beatrice Quick, Esben Bøg, Rhiain Bower, Jillian Becker, Ursula Ferrer and Iciar J. Carrasco. The zine comes with a 10x15cm photo taken by me.
You can see the video here https://vimeo.com/65517498.
softskinfanzine.com
facebook/softskinfanzine